Answers to Your Most Important Questions
We are happy to offer information about our most frequently asked questions in a range of areas. If you happen to have a question not addressed here, please feel free to contact us directly.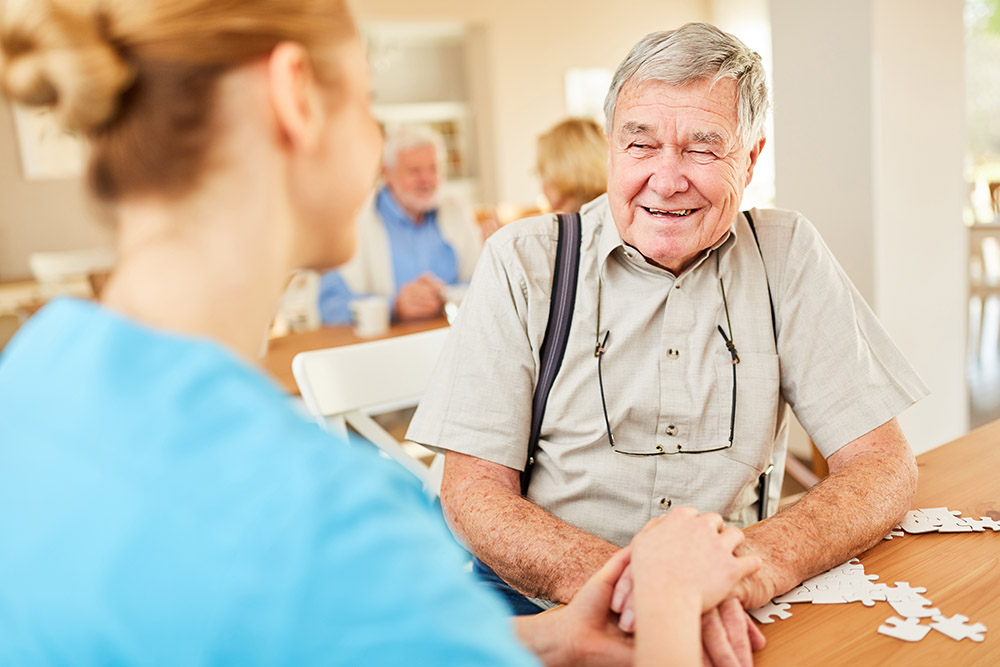 What is Medicare and how does it work?
Medicare is the federal health insurance program for people who are 65 or older, certain younger people with disabilities and people with End-Stage Renal Disease.
Medicare breaks down into several parts to help cover specific expenses. 
Part A: Hospital Insurance
Following a qualifying 3-day hospital stay, Part A covers inpatient hospital stays, care in a skilled nursing facility, hospice care, and some home health care.
Part B: Medical Insurance
Part B covers certain doctors' services, outpatient care, medical supplies, and preventive services.
Part C: Medicare Advantage Plans
Part C is a type of Medicare health plan offered by a private company that contracts with Medicare to provide Part A and Part B benefits.
Part D: Prescription Drug Coverage 
Part D adds prescription drug coverage to Original Medicare and some other plans offered by insurance companies and other private companies approved by Medicare.
Not sure what kind of coverage you have? 
1.  Check your Medicare card.
2.  Check all other insurance cards you use and call the phone number(s) to get more information about your coverage.
3.  Check your Medicare enrollment online at www.mymedicare.gov.
4.  Call 1-900-MEDICARE (1-800-633-4227)
If you have other questions, go to Medicare.gov.
What is Medicaid and how does it work?
Medicaid is a state program that helps with medical costs for some people with limited income and resources. Medicaid also offers benefits not normally covered by Medicare, like nursing home care and personal care services.
Each state has different rules about eligibility and applying for Medicaid. Go to https://www.in.gov/medicaid/members/ to learn more.
What is private payment?
For those residents who do not qualify for Medicare, Medicaid or other benefits, Mulberry Health accepts private, out-of-pocket payment.
Which insurance providers does Mulberry Health accept?
Mulberry Health is in-network with Humana, Aetna, IU Health Plans and Anthem BCBS.
What is needed for admission to Mulberry Health?
The admission process at Mulberry Health varies slightly, depending on the type of care needed and the origin of the potential resident.
Coming from the hospital?
Following a clinical assessment at the hospital, our admissions coordinator will work with the hospital staff to arrange your stay at Mulberry Health. The hospital staff will provide the medical information to ensure a smooth transition and it will be necessary for you or a family member to complete the admission paperwork on the day of admission.
Coming from home?
In Indiana, the state must authorize a person to enter a healthcare facility like Mulberry Health. The local Area Agency on Aging is in charge of the preadmission screening process and the state has specific criteria that must be met in order to qualify for placement. So, the potential resident must first be assessed for placement by the Area IV Agency and then by the Mulberry Health admissions coordinator to ensure that care needs can be met here at Mulberry Health. Here's a list of documents you'll need along the way:

Admitting orders from your primary care physician
Copy of chest x-ray taken within the last 6 months
Copy of potential resident's medical history and physical
Preadmission Screening approval from the Area IV Agency
DNR status (if applicable)
Copies of Medicare, Insurance and Social Security cards
Copies of Power of Attorney, Guardianship and/or living will (if applicable)
Coming in an emergency or on a respite stay?
Prior to an emergency admission or respite stay, your primary care physician must issue an emergency script stating that emergency admit to ECF or dated respite stay is needed. Emergency admissions must be completed within 24 hours of the signed and dated script. Our admissions coordinator will work with your physician to coordinate your admission, along with a clinical assessment. Here's a list of documents you'll need:

Emergency admitting orders from your primary care physician
Copy of chest x-ray taken within the last 6 months
Copy of potential resident's medical history and physical
Preadmission Screening approval from the Area IV Agency
DNR status (if applicable)
Copies of Medicare, Insurance and Social Security cards
Copies of Power of Attorney, Guardianship and/or living will (if applicable)
What is Pre Admission Screening?
Preadmission Screening and Resident Review (PASRR) is a state requirement to help ensure that individuals are not inappropriately placed in care facilities for long term care. PASRR requires that 1) all applicants to a Medicaid-certified nursing facility be evaluated for mental illness and/or intellectual disability; 2) be offered the most appropriate setting for their needs (in the community, a nursing facility, or acute care settings); and 3) receive the services they need in those settings.
In brief, the PASRR process requires that all applicants to Medicaid-certified Nursing Facilities be given a preliminary assessment to determine whether they might have mental illness or mental retardation. This is called a "Level I screen." Those individuals who test positive at Level I are then evaluated in depth, called "Level II" PASRR. The results of this evaluation result in a determination of need, determination of appropriate setting, and a set of recommendations for services to inform the individual's plan of care.
More information about PASRR is available at www.PASRRassist.org.
What personal items can/should I bring?
Short-term rehab
For your short-term stay at Mulberry Health, we recommend that you bring clothing that's comfortable to move and relax in. Most residents will want four to six complete outfits (including socks and undergarments) along with sleepwear, a robe, non-slip shoes and a sweater, sweatshirt and/or coat.
Long-term Care / Memory Care
Residents should feel free to bring any clothing and personal items they desire. We will do our best to make reasonable accommodations for whatever you bring so long as resident care and safety isn't compromised in any way. If care or safety is compromised, nursing or social services staff will contact the family, POA or care plan partners to remedy the issue.
A Note About Personal Items
Upon admission of a new resident, Mulberry Health staff will prepare a written inventory of all belongings, clothing and personal items. (Please keep us apprised of any items that should be added or deleted from this inventory during the resident's stay.)

We do not advise that residents bring personal articles of significant monetary value. Mulberry Health will exercise reasonable care to protect the Resident's personal property, but is not responsible for replacing lost or stolen items.

At the conclusion of the resident's stay, all personal items will be returned. Any personal property that remains unclaimed 30 days after a Resident's departure is assumed to be abandoned and will be donated for appropriate use.
Who do I talk to if I have questions?
While You're At Mulberry Health
What is the resident experience like at Mulberry Health?
When it comes to healthcare, you expect the very best. So at every level of the Mulberry Health experience, that's what we strive to provide. Our goal is to make life as full, rich and meaningful as possible for you and your family. At Mulberry Health, you'll find people you can trust to deliver the highest quality of care possible. Because that's our calling. And that's what we believe you deserve.
What is a care plan meeting?
Within two weeks of admission to Mulberry Health, we send out an invitation to the family, POA and/or healthcare decision maker(s) to meet with our care team and help assess objectives and determine the best treatments for the care of the resident. As an advocate on your loved one's behalf, your participation in this meeting is key in helping to ensure that care is provided according to your wishes. It's also important to note that subsequent meetings will usually take place on a quarterly basis to assess the progress of these goals and make adjustments to the care plan.
Who will handle the medications I need?
GrandView Pharmacy is our contractual pharmacy. If you have a preference other than GrandView and that pharmacy complies with our policies, procedures and legal requirements, we will make every effort to make that an option.
What kinds of therapy are offered at Mulberry Health?
The highly trained therapists at Mulberry Health specialize in in orthopedic, cardiac, neuro and vestibular therapy. We offer a full range of physical, occupational and speech therapy tools, as well as advanced wound care and lymphedema management. These services are offered on both an in-patient and out-patient basis by full-time, in-house therapists who are employed by Mulberry Health. We believe having our own therapy team (as opposed to a contract service) provides better continuity of care throughout the rehabilitation process.
What is a Therapy Companion Visit?
When you choose Mulberry Health for short-term rehab following a hospital stay, we make arrangements for the Mulberry therapist you're working with to go along on any follow-up appointments with your physician. This allows us to facilitate direct communication within the healthcare spectrum and provide the best care around — all in hopes of getting you home faster and reducing your risk of re-hospitalization later.
Does Mulberry Health have a medical director?
Yes — actually, we have two. Dr. Keven W. Dodt, MD and Dr. John M. Thomas, MD, are co-medical directors of Mulberry Health. Dodt specializes in geriatric care and is part of Sigma Medical Group with the Franciscan Alliance Physician Network. Thomas is from IU Health Arnett.
Does Mulberry Health offer any on-site services?
Yes we do. We offer on-site optometry through Midwest Mobile, on-site audiology through HearMax, on-site dentistry with Brian D. Wagoner, DDS, on-site podiatry with Ken Krueger, DPM and on-site pysch services with Arthur Lyakhovetsky, MD.
How will I get to a doctor's appointment?
Should you need to go see a doctor or specialist not offered as an on-site ancillary service during your stay at Mulberry Health, our team will help coordinate transportation services for you. The cost for this is typically covered under Medicare Part A and Medicaid, but will be billed privately if not covered.
Can I take a leave of absence from Mulberry Health?
With the permission of a doctor — yes, residents may come and go as they wish. However, Medicare residents covered under Part A must return to the facility by midnight each day in order for services to be covered under those programs.
What kinds of activities are offered at Mulberry Health?
Our activities department provides an array of stimulating indoor and outdoor events designed to keep the minds, bodies and spirit of our residents active. Programming ranges from table games, music and drama presentations, daily exercise and religious services to animal visits, arts & crafts, educational speakers and community outings.
What are the meals like at Mulberry Health?
Three meals are served daily at Mulberry Health and residents may have their choice of a primary entrée or other alternate options. Families are invited to join residents for meals and meals are available at a cost of $4 for visitors and $2 for spouses. Please contact the front desk to secure a meal ticket.
What are my options for laundry services?
Mulberry Health offers complete laundry services for our residents, but we understand that, in some cases, families will want to handle laundry on their own. If that's the case, please inform a nursing team member upon arrival. If not, we'll assign you a laundry number to insure that your items are cared for and returned properly. Laundry hours are from 5AM-3:30PM.
Does Mulberry Health have a Beauty Shop?
Yes! Salon services such as haircuts, shampoo and sets, perms and color treatments are available at scheduled times, Monday through Friday. Charges for such services will be billed privately.
What is a resident trust fund?
At your request, Mulberry Health will manage the personal funds of the resident through a "trust fund." Mulberry will provide quarterly accounting of the funds and keep a record of all transactions involving the resident's funds.
Can I bring my pet?
We enjoy and encourage brief visits from furry friends at Mulberry Health — provided vaccinations are current and size/behaviors are appropriate — however, overnight stays and visits during meal times are prohibited.
Can I decorate my room?
Absolutely! We recognize the difficulty our residents face in leaving home for any length of time and understand the importance of making personal space as comfortable as possible. We provide a hospital-style bed, chair, nightstand, over-the-bed table and storage units, and will make every effort to accommodate reasonable furniture additions in each room. 
Have a TV? Bring it! Enjoy music? Bring a radio! Family pictures? We'd love to see them. Whatever we can do to make your stay more comfortable, just let us know. 
Does Mulberry Health have WiFi?
Yes, WiFi is available throughout the facility — so laptops,  iPads and other devices are all welcome. (Ask at the front desk for this month's password.) 
When is Mulberry Health open for visitors?
Mulberry Health is open daily from 8AM to 7PM and visitors are welcome during those hours. If special circumstances require you to visit before or after normal hours, please contact social services to make arrangements in advance.
What is the community room?
Mulberry Health has a large room with plenty of space that residents and their families can reserve, free of charge, for parties, events and group gatherings. The Community Room has an available kitchenette and tables/chairs are provided. Please contact the front desk to schedule a time and make arrangements in advance.
Can I bring my sense of humor?
We believe that when we laugh together, we open the pathway of communication and, ultimately, help heal. So yes, bring your smile and plenty of laughs along for your stay.
When can I discharge from Mulberry Health?
Residents at Mulberry Health can leave whenever they wish, but we recommend that such a decision is a collaborative process between you, your doctor and our social services, therapy and nursing teams.
What happens once I decide to discharge?
When nearing discharge, our therapy team will perform an in-home evaluation to ensure that the environment is functionally safe. The relevant therapist will accompany the resident and family to the home and do a room-to-room sweep to ensure that the environment and resident are functionally safe and help inform the resident of the 'dos' and 'don't dos' of home life with their condition in mind. 
Upon discharge, the Mulberry Health social services team will help coordinate any necessary referrals and recommendations, including physician's orders, medical equipment, follow up doctor's appointments, home health, hospice and/or outpatient therapy services and pharmaceutical needs.
Should I expect a post-discharge follow up call?
Yes you should. Within 7-10 days of your discharge, you'll receive a call from a Mulberry Health staff member to make sure that:
Any questions you have regarding your medications are answered 
All necessary follow up appointments with your physician(s) have been scheduled
If you need home health or outpatient therapy, the proper referrals have been made
Our unwavering goal is to reduce the risk of potential re-admissions or re-hospitalizations, so we just want to make sure your transition home is safe and complete. 
Does Mulberry Health offer outpatient therapy?
Yes we do. Mulberry Health specializes in a full array of physical therapy, occupational therapy, speech therapy and wound care services, offered both on an in-patient and out-patient basis. And the best part? A stay at Mulberry Health isn't even required. So if you or a loved one require outpatient therapy of any kind, our team of full-time, in-house therapists can help.
Working at Mulberry Health
What is it like to work at Mulberry Health?
At Mulberry Health, our goal is to make life as full, rich and meaningful as possible for our residents and their families. So at every level of the Mulberry Health experience, we employ people we can trust to deliver the highest quality of care possible. Because that's our calling. And that's what we believe our residents deserve. So if you're someone who wants to work with a team of quality-driven professionals to make a difference in the lives of other people every day — please contact us. 
We offer a competitive salary and benefits package that includes:
Health, Dental, Vision and Life Insurance
Paid Time Off
401k Matching
Education Assistance
Uniform Allowance
Gym Membership Reimbursement
Discounted Meals
And More!
Does Mulberry Health offer CNA training classes?
Yes we do. Please email info@mulberryhealth.com or inquire with Kay Walton, our Director of Human Resources for more information on frequency and eligibility.
What is the Aspire Scholarship?
At Mulberry Health, we know that the very core of our community is our employees — those who serve our residents. That's why, in 2015, we began selecting several talented staff members each year to receive a full-ride scholarship to Ivy Tech Community College of Lafayette to become licensed practical nurses. We believe that learning is an essential part of the full, rich and meaningful life we strive to provide, so our hope is that by fostering the growth of our most talented and passionate employees, our commitment to offering a truly exceptional nursing staff will thrive.
For more, watch these videos:
Is Mulberry Health an Equal Opportunity Employer?
Yes, at Mulberry Health we will not discriminate against a job applicant or employee on the basis of race, color, national origin, religion, gender, age, veteran status, political affiliation, sexual orientation, marital status or disability (in compliance with the Americans with Disabilities Act).
Can I volunteer at Mulberry Health?
Yes — we love volunteers. In fact, we have a special awards ceremony luncheon each year where we recognize all of our amazing volunteers and celebrate a "Volunteer of the Year." Whether it's playing cards or reading books with residents, singing with a group or sitting down for a good old fashioned conversation, Mulberry Health volunteers bring our care to life in a very special way.
If you'd like to volunteer, send Activities Director Charlotte Carlson an email at activities@mulberryhealth.com or call (765) 296-2911. 
Questions About Care Types
What is skilled care?
Skilled care refers to services that can only be provided by a licensed nurse or doctor. At Mulberry Health, you can relax knowing that we have a complete team of highly-trained registered nurses (RN), licensed practical nurses (LPN) and certified nursing assistants (CNA) on hand to provide care 24/7.
What is short-term rehab?
Short-term rehab refers to a type of care for those recovering from a surgery or illness. These residents typically transition from a hospital setting and often require an intensive therapy program. The in-house therapy team at Mulberry Health specializes in many types of rehabilitation designed to help residents reclaim their health, strength and lifestyle before returning home.
What is long-term care?
Long-term care refers to custodial care, social and housing services provided over a lengthy duration that varies by resident. The care teams at Mulberry Health provide 24/7 support for residents living with chronic health problems that limit their ability to perform everyday activities like walking, bathing, dressing, preparing meals and eating.
What is independent living?
Mulberry Health is proud to offer , a 38-unit independent living community located adjacent to the healthcare facility for those age 55 and up.
What is memory care?
Memory care refers to a distinct type of long-term nursing care that specifically caters to patients with Alzheimer's disease and other types of dementia. At Mulberry Health, we offer a secure unit with personalized care programs specifically designed to meet the needs of each resident and maintain or increase their quality of life.
What is hospice care?
Hospice care refers to a specialized service designed to provide comfort and quality of life for residents and their families loved ones during the advanced stages of qualifying illnesses. Mulberry Health accommodates hospice care and can make arrangements for hospice care to be provided.
What is home health care?
Home health care refers to a wide range of healthcare services administered in your home. Mulberry Health can provide referrals for Home Health to be provided should you need it upon discharge.
Questions? Get in Touch
Mulberry Health is here to help you find what you're looking for.