The best long-term care for seniors in Lafayette isn't in Lafayette.
We know that things can change quickly regarding the health and safety of elderly loved ones. At Mulberry Health, we are here to help you navigate those changes. Our long-term skilled nursing care program focuses on individuals. Our goal is to provide coordinated services that help our residents maintain a high quality of life.
We provide skilled nursing home care around the clock each day of the week. We always have a registered nurse working on each unit, so no matter the need, you can rest assured your loved one is in good hands.
Our team at Mulberry Health will be sure your loved one's health and personal needs are met. From assistance with activities of daily living like bathing, dressing, and using the bathroom to meal, laundry, and housekeeping services, our team has it covered.
As our skilled nursing home reviews will tell you, we encourage fun here too! As we strive to strengthen the connections between members of the community, our activities staff plans engaging opportunities for residents to socialize, attend faith services onsite, enjoy music with live performers, and learn new games and crafts.
We strive to support each of our residents in living full, rich, meaningful lives. We work in partnership with families during care plan meetings to ensure we are on the right path because we know that means different things to different people. If you find yourself regularly searching for "skilled nursing homes near me," why not contact us to learn more and tell us what you care about? We're waiting to hear from you.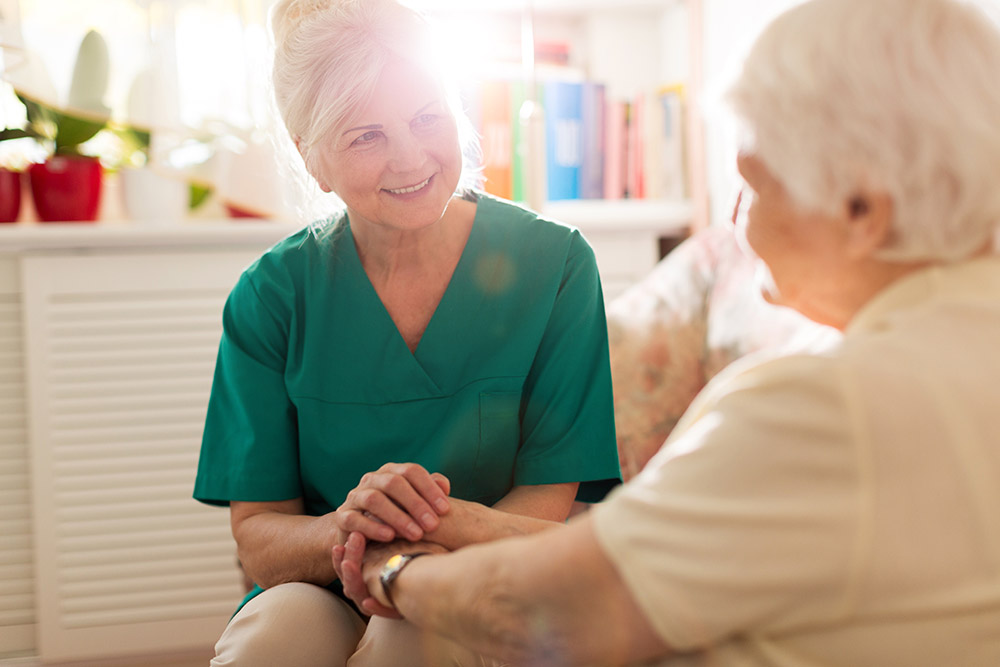 Mulberry Health Resident Apartment
(Virtual Tour)
SHORT-TERM REHAB
If you've had a recent illness, hospitalization, joint replacement or cardiovascular surgery, reclaiming your health will require a focused therapy plan and continued medical support.
INDEPENDENT LIVING
When you retire, life is supposed to get easier — and it doesn't get much easier than the maintenance-free independent living experience of the Cottages of Mulberry.
OUTPATIENT THERAPY
If your doctor recommends physical rehab services, our team of highly trained physical, occupational and speech therapists are ready to help.
MEMORY CARE
Alzheimer's disease is a complex and intensely demanding diagnosis that requires unwavering patience and specialized memory care.
Questions? Get in Touch
Mulberry Health is here to help you find what you're looking for.